MY NETWORKS,
I am my brother's keeper.
5631
PEOPLE IN
MY NETWORKS
4891
FACEBOOK FRIENDS OUT OF 4891 ONLY 2 FRIENDS HAVE DONATED IS IT ME OR DOES 4891 HUMAN BEINGS ON FACEBOOK THAT CALL THEMSELVES MY FRIENDS HAVE SUCH LITTLE COMPASSION FOR THEIR FELLOW COUNTRYMEN .WOMEN ,AND CHILDREN ?? I CAN UNDERSTAND THAT MANY CITIZENS LIKE MYSELF MAY BE OF LOW INCOME BUT I FIND IT HARD TO BELIEVE THAT OUT OF THIS 4891 CITIZENS THERE IS NOT ANY MORE THAN 2 PEOPLE WHO HAVE $10 TO GIVE IN THE EFFORT TO HELP SOMEONE OTHER THAN THEMSELVES TO HELP FEED 1 PERSON FOR 2 DAYS ALSO TO GIVE Help TO help ease their burden. Just $25 helps provide homeless survival packs.I am not trying to be self-righteous or rude or offensive to anyone and yet, I have to question myself on the people I have chosen as friends here @ Facebook many of you have shared my post and have shown your love and support and with this many have sent me private messages questioning my honor and honesty all the while suggesting that I am doing this for myself interest or trying to scam all you beautiful people and they will be un-friended today and that would be over half my friends on facebook ,let me make myself clear folks this has never been about me do you actually believe I enjoy going out after 10 to 12hrs working a manual labor job in the freezing cold to help another or go to places I think most would avoid with much haste !!
And there are those who would speak behind my back otherwise then, I can not help that people and I say this with a sad heart there are cruel and self-centered and selfish people out there,
They say out in my state of residence not in my back yard well I ask you then who's "Don't mistake my kindness for weakness. I am kind to everyone, but when someone is unkind to me, weak is not what you are going to remember about me."
I do not know about you folks but before I can live with others I have to first live with my conscience and my heart for those who have served we say thank you for your service and yet when it is explained and you are shown the facts and the proof that many of been left in the field to stand alone your words become just cheap talk and meaningless to many !!! and for what I call my countrymen and women to turn a blind eye to those in our own homeland suffering and to those that have served and paid that price in loss of family and friends, mental capacity and heart.
I find myself again questioning the loyalty's I have so truly stood for this country and the people and its leaders of every community I think that the rich can always call themselves democratic, but the sick people are not among the rich." Listening to the political debates I thought he was done, but he was only pausing for the interpreter to catch up. "Look, I'm very proud to be an American. I have many opportunities because I'm American. I can travel freely throughout the world, I can start projects, but that's called privilege, not democracy or is it based on the founding of our country God's truth is universal. It is a fundamental tenet of the Christian faith that obedience to God's laws will make us free. God makes His laws easily known by writing them on every human heart and in my eyes it is that faith that make we the people strong beyond measure and yet the truth is we have forgotten what truth makes us free."

Exploitation, alienation, poverty, disempowerment, fragmenting and debilitating labor, production for the profit of a few -- much less harsh homelessness, starvation, and degradation -- are not like gravity. They arise from institutional relations established by human beings. New institutions, also established by human beings, can generate other vastly superior outcomes. Defining and working to attain those new institutions ought to be our economic agenda. That you will not hear one candidate mention today those are ideas of the past and lost to time for it seems to be seeking the betterment of humanity as a whole is simple something We the people do not consider and all the while it is the only common sense ideas for equality for all and ,many I speak to here @ Facebook have stated that to me on more than one issue I have posted we have to understand that nothing ever comes to pass without action and unity to set are selves apart from the rest of humanity or are countrymen , women and children based on a few dollars is exactly why so many in this would see We the People and our Country as a bunch of Hypocrites.!!!!

We must come to understand to meet the challenges of our times, human beings will have to develop a greater sense of universal responsibility. Each of us must learn to work not just for oneself, one's own family or one's nation, but for the benefit of all humankind. Universal responsibility is the key to human survival. It is the best foundation for world peace.And unity of humanity ,

I hope I have placed this in laymen's terms for all to understand !!! I have my doubts trust me , dont trust me , like me don't like me , and yet if I have learned anything about faith its simple this you have to take the first step without seeing the staircase in anything.

I was raised by a soldier to be a soldier those days have passed and know I stand for We the people and humanity in changing our world my father taught that The people of this Nation, like it or not, are the sole standard bearers for the Rights of all mankind.There is not another nation on earth that recognizes the individual Rights of Man as inalienable and not dependent upon or submissive to the rule of government. If we allow our government to pervert this founding principle, to convince us that our Rights can only be administered through governmental largess, then we have betrayed the world and all mankind.

And if we today need more proof to what many veterans go through!!!

The Department of Veterans Affairs says one WWII veteran with two Bronze Stars and one Purple Heart still does not have enough proof of military service.

02

/

08/2016
Disabled veteran

Emil Limpert

recently submitted a claim for benefits for his injured leg that was wounded in a Philippines' foxhole when a grenade went off. The grenade killed two soldiers and severely wounded Limpert many just like this have lost hope and that is what we have found among most on the streets abandoned by their won country and the citizens the thought believed in them

I close this article or commentary if you will with this final thought God's ways are totally opposite, and no one has demonstrated the true role of a servant more perfectly than did Jesus Christ Himself. Yet, He was hated for His unwillingness to compromise Truth for the sake of unity. "If they persecuted Me they will persecute you," He warned us, "for they do not know the One who sent Me."

(John 15:20-21) "Conscience in those that have it is unequivocal. It is the voice of God. Our judgment of right & wrong is Reason."


204

VISITS YESTERDAY

2912

VISITS TOTAL

=

2 DONATIONS PEOPLE SHARING MY CAMPAIGN

395

FACEBOOK SHARES

=

2 DONATIONS

=

$35 toward a goal of $15,000

If I fell down would you pick me up? if I needed you would you be there for me? if I was alone would you show me love? these are the question, I get every time we go out and help people so many have been abused and set aside and most are women for me my friends I can not live with a guilty conscience and stand by and do nothing I could not do it in my duties for we the people as to my service to this country and I can not do it as a citizen of humanity

$ 10 IS ALL IT TAKES TO FEED A PERSON FOR 2 DAYS $25 GETS A PERSON A PERSONELL SURVIVAL PACK HOW COULD WE DO LESS FOR THOSE WHO CAN NOT STAND ON THEIR OWN




RESIDENTIALLY CHALLENGED

https://www.facebook.com/FREEDOMORANARCHYCampaignofConscience/videos/10204314036651126/?l=6514538313520225050
RESIDENTIALLY CHALLENGEDI believe that to meet the challenges of our times, human beings will have to develop a greater sense of universal responsibility. Each of us must learn to work not just for one self, one's own family or one's nation, but for the benefit of all humankind. Universal responsibility is the key to human survival. It is the best foundation for world peace,I say this as a veteran and citizen of humanity many will ask how do we accomplish this world goal that I can not answer but I suspect that until humanity sees our world as one human family violence and horror will continue not out of the establishments will but buy the silence of good people watching in fear of what's seems so much bigger than them and so they freeze that is terror my freedom loving friends and know this from seeing things of war and violence with my own eyes we can not win this game of life with these tactics "We were taught under the old ethic that man's business on this earth was to look out for himself. That was the ethic of the jungle; the ethic of the wild beast. Take care of yourself, no matter what may become of your fellow man. Thousands of years ago the question was asked; ''Am I my brother's keeper?'' That question has never yet been answered in a way that is satisfactory to civilized society. Yes, I am my brother's keeper. I am under a moral obligation to him that is inspired, not by any maudlin sentimentality but by the higher duty I owe myself. What would you think me if I were capable of seating myself at a table and gorging myself with food and saw about me the children of my fellow beings starving to death":Help ease their burden. Just $25 helps provide homeless survival packs Helping Homeless Veteranshttps://www.gofundme.com/Giving-Back-vetsOption 2 paypalhttps://www.paypal.com/cgi-bin/webscr?cmd=_s-xclick&hosted_button_id=5GUPMXQSBD9ZEOption 3Mail your Donation to 3952 willow ave,Bemus Point NY,14712Care of Suzanne D Button Project manager
Posted by Joseph F Barber on Friday, February 5, 2016
I am my brother's keeper.
Thank u for your compassionate heart and desire to help men women&children experiencing homelessnes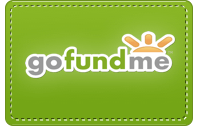 Option 2 paypal
https://www.paypal.com/cgi-bin/webscr?cmd=_s-xclick&hosted_button_id=5GUPMXQSBD9ZE
Option 3
Mail your Donation to 3952 willow ave,Bemus Point NY,14712
Care of Suzanne D Button Project manager
Pro Deo et Constitutione – Libertas aut Mors
Semper Vigilans Fortis Paratus et Fidelis
Joseph F Barber-
https://twitter.com/toptradesmen
https://www.facebook.com/FREEDOMORANARCHYCampaignofConscience
"It is the responsibility of intellectuals to speak the truth and expose lies." and many do but at a price of being placed on a watch list or to be detained hounded and arrested held and without due process they are the heroes those whom have chosen to speak out at any cost from veterans to soldiers to the citizen
STAND AND BE COUNTED